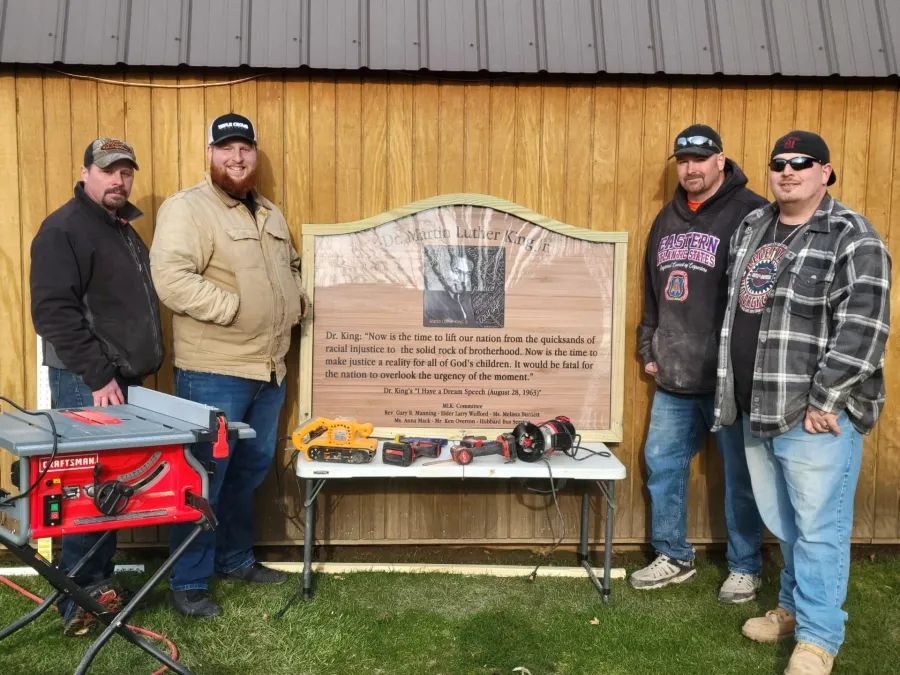 The NWPA ALF and Paul Pelc from USW 1917are working collaboratively with Reverend Gary Manning on his dream of getting a sign honoring Martin Luther King Jr., completed and placed in front of the Second District Elementary School in Meadville, PA. Rev. Manning designed the sign and had it printed and it is beautiful, educational and a real tribute to MLK jr.  This project entails many steps and sometimes talent/skills that we don't have. 
The NWPA ALF is always proud of the talents and commitments of our affiliates and their members and as such, we knew who to reach out to get the needed help. The shape and size of this sign made framing it impossible for many. We know the members of the Eastern Atlantic State Regional Carpenters from Local 420 had the talent we needed for this community service project. When we asked for their help they immediately offered to do it as a community service project.  Below are pictures of their members working to frame the sign, including one of them standing proudly by the sign with a completed frame. We thank each and every one of them for sharing their talents and time for this project. We are proud of you (Matt Salsbury, John Long, Hunter Bean, Brandon Sutter, and Erick Dixon)!!! the pictures were provided by Erick Dixon, Business Representative of UBC 420 and coordinator for this project.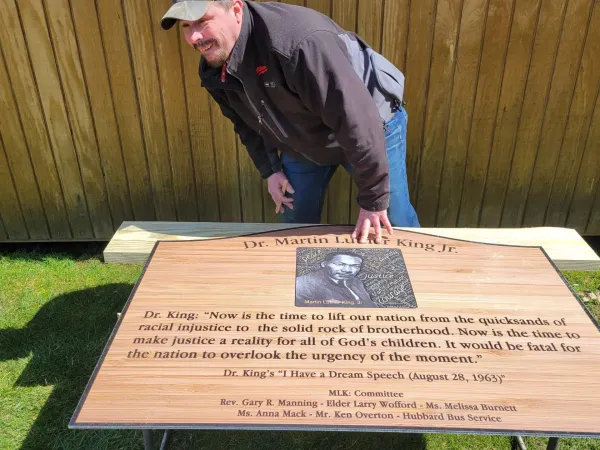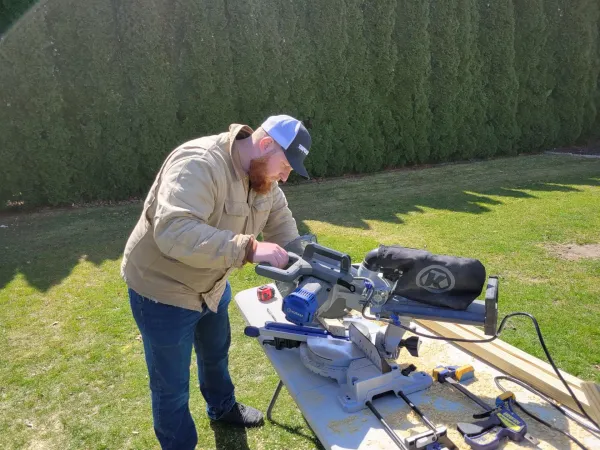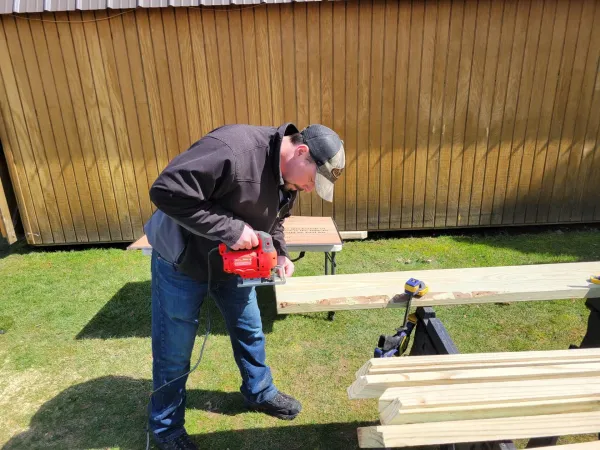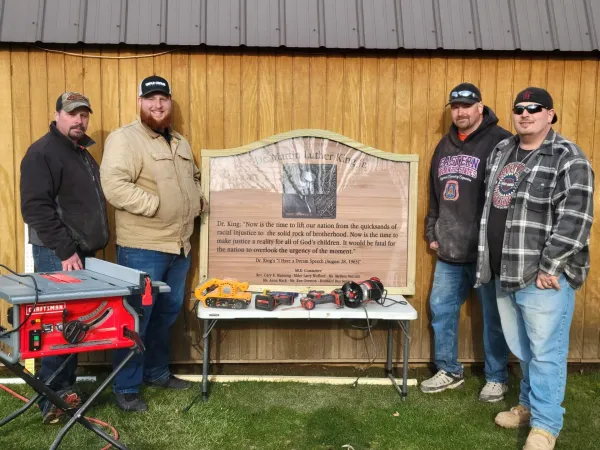 We will let you know when it is ready to be placed and hope you will join us then.