NEWS
The NWPA ALF Convention is held every three years, the major function is to elect our officers and executive-board, it will convene at 12:00 noon on June 26, 2019, in the Crystal Ballroom of the Ambassador Inn and Conference Center located at 2225 downs Drive Erie, PA16509. The convention will be in session until all appropriate business is concluded. We anticipate the convention will conclude at 5 PM. 
A block of rooms has been reserved at a reduced cost of $119 per night. Anyone staying must make their arrangements by calling 814-866-9999 or www.ambassadorerie.com. 
We have a Program Book to offset the costs of the convention which will be union printed. The contract for advertising was sent out earlier, and it is available on our website.
All unions in good standing can assign/elect Delegates and Alternates to represent them at the convention. Credentials were mailed in bright blue envelopes. The cost is $35.00 per delegate or Alternate. Delegates Credentials MUST be mailed to the NWPA ALF at 1276 Liberty St. Ste 2, Franklin, PA 16323, NO LATER THAN, June 6th.
Delegate Registration is  from 11-11:45AM. 
Many things will happen in this jam-packed 5-hour convention which is why we have chosen to include a working lunch to keep things moving. In addition to the nominations and elections of our Officers and Executive-Board, we will;
¨ Be welcomed by our labor friend, PA Rep. Robert Merski Jr.  HD 2,
¨ Irwin Aronson, General counsel of the PA AFL-CIO will be our keynote speaker,
¨ we will award our scholarships to our winners,
¨ Decisions concerning the direction of the Area Labor Federation  and allotments to our CLCs will be made,
¨  Action Network training will be held, this program is free to all CLCs and ALFs and enables you to do blast emails, faxes and texts, and much more,
¨ an "Off the Table" Presentation and Discussion will be held, and
¨ throughout the convention a Silent Auction will be held to benefit the Education Fund; Prizes you can bid on will include; a 32" Smart TV, a unique and expensive set of dishes, a basket of items donated by Edinboro University, and the Comedy Package which includes [2 –1 year memberships to the National Comedy Central and Lucile Ball & Desi Arnaz Museum, a $50 Gift Certificate to Forte Rest, for Dinner (half of which was donated by them), a free nights stay at the brand new DoubleTree Hotel( donated by them), a $25 gift card for breakfast or Lunch at the Labyrinth  Rest. All of which are in Jamestown NY. Note all of these places were either built union or are union friendly} Donated items will be added as they come in. We will keep a list on our website for your convenience.
We planned on honoring Joseph Cieply from Highmark Blue Cross Blue Shield as "Labor's Friend of the Year".  He is unable to attend, thus it will be presented at our September meeting.
We will be in need of volunteers to:
¨ help with Registration,
¨ serve on the Election committee being chaired by J. Howard Thompson,
¨ help with the silent auction, and
¨ serve as an escort for our Keynote Speaker.
If you are not seeking to run for any office or position on our executive-board and would be willing to help, please contact Rosann at 814-360-8336.
 In the interest of time, the  CLCs are encouraged to submit a written report.
See you at the Convention!
For more information call 814-360-8336.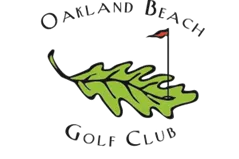 13th Annual Golf Outing
HOW CORPORATED GREED DESTROYED...
Recent
We Need to stop the Kroger-Albertsons Merger
FREE EDUCATIONAL CLASSES canceled due to lack of interest
FREE ZOOM Educational Classes
IAFF 1976 and Labor Celebrate tonight!
The Legendary Career and Spiritual Calling of John Sweeney